Hours

Labor Day to Memorial Day
Mondays, 1:00 – 4:00
Tuesdays, 10:00 – 7:00
Wednesdays 1:00 – 4:00
Thursdays, 10:00 – 7:00
Fridays, 9:00 – 12:30
Saturdays, 9:00 – 2:00
Update

Save the Date
Lively World Series

Several programs presented each year as the Lively World Series, in memory of the late Milton Bass, longtime Richmond resident, novelist and retired arts and entertainment editor of The Berkshire Eagle. Our next program will be Saturday, September 23 at 11:00 a.m. at the Richmond Congregational Church – see poster below.

Ruth Bass and Marilyn Peterson Haus.
This photo was taken on October 16, 2021
at one of our many Lively World Series events.
Children's Events
Book Club

Our book discussion group meets the fourth Tuesday of every month at 2:00 p.m., except for the month of December.

Call for meeting info.

Our next book club meeting will be in person! There will not be a meeting in December. We will meet on Tuesday, January 23 at 2:00 p.m. Our book choice will be decided later in the month.
Policies

The Richmond Free Public Library endeavors to:

be an integral part of community life in Richmond where patrons can gather in a welcoming place
provide educational support to lifelong learners,
support the civic, cultural and social pursuits of our patrons,
provide equal service to all library users,
provide informational and popular materials for the entire Richmond community in a variety of formats.
Friends of the
Library
Love the Library?
Support the Richmond
Free Public Library by
becoming a member.

Online
Database
Access thousands of
resources through the
Massachusetts Statewide
Database.

Museum
Pass
The Richmond Library
offers many museum
passes from around
Berkshire County.

Trustees
Minutes
To find the most recent
Trustees Minutes, please
visit the Town of Richmond
website.

---

Sign up for a free weekly newsletter for our latest books, movies, and music
---
Kids Corner
Every summer we kick off our Summer Reading Program with a live animal demonstration. This event always take place on the Saturday after July 4th weekend.

This past summer we held a program on Amazing Adaptations presented by Animal World Experience. This program was funded by the Richmond Cultural Council.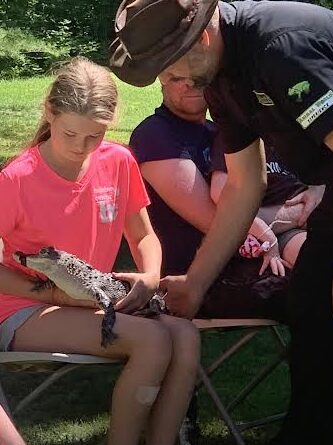 ---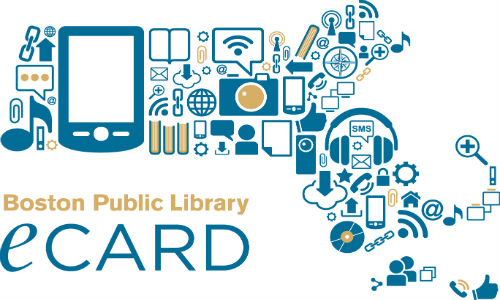 Boston Public Library
eCard
Are you a resident of Massachusetts and would like a
Boston Public Library eCard? A Boston Public Library eCard allows you to stream movies, TV shows, and documentaries through Kanopy and Hoopla. You also have access to much more downloadable content! Check it out!

You can register for one online here.
Libby
Have a library card?
You can read with Libby

Borrow ebooks, audiobooks,
magazines, and more from
your local library for free!